Level 2 Electrician in Sydney
If your looking for a level 2 electrician Sydney look no further! Our Sydney level 2 electrical business is 24 Hours, meaning if you are stuck without power in the middle of the night, we will be there to help you. We are just one phone call away and usually arrive at our jobs within 2 hours! At L2ES we offer the people of Sydney a fast 24 hour level 2 electrician Emergency service. We've carried out work with the average neighbourhood homes as well as large commercial buildings, so no matter how BIG or small the job is Level 2 Electrician Sydney is the team for you. Our electricians are highly qualified in undertaking all types of level 2 electrical repair work. We can repair and replace overhead low voltage wiring, underground low voltage wiring along with substation connections and repairs.
Being a Level 2 electrical service provider is a big responsibility and we understand how dangerous it can get when working on Endeavour and Ausgrids network. Level 2 electricians do various types of electrical work and fabrications to ensure everyone's safety. We offer excavation, concrete cutting and concrete resurfacing as part of our service. Sometimes a core hole drilling service is required when installing power poles – this is common in areas that are built on sandstone or Rock type surfaces. Our installations always comply with the AS/NZS 3000 Wiring Rules and the service and Installation Rules of NSW.
We at L2ES are licensed ASP's (Accredited Service providers). What does this mean? The NSW Government Trade & Investment Resources have given us permission to work on the networks owned by Ausgrid and Endeavour Energy. Although just because we are accredited by the government it's not a ticket to work however where ever we wish. The networks are now privately owned and operated which means we have had to complete courses with Ausgrid and Endeavour Energy to prove to them that our knowledge is up to date. We are proud to say we a apart of the people who help when Sydney is struck by thunder storms or when we receive severe windstorms. In these hard times we've worked hand in hand with the Police, Fire brigade and SES (state emergency services).
Our Level 2 Electricians are local to the suburb of Sydney - NSW, with over 15 years of level 2 Electrical experience there is no job too big or small that we won't do. We are Accredited by both Ausgrid and Endeavour Energy to perform electrical connections and disconnection on the electricity network.
Feel free to call us on 02 8107 9999 for any Level 2 electrical issues or needs in the Sydney municipality. We are happy to help our neighbours of Sydney with free over the phone advice & are constantly in and around the neighbourhood repairing houses and buildings.
Sydney Level 2 Electrician Services
Homes and buildings in Sydney have reached to an age where they now need testing, rewiring and certifying, Our Electrical services are a combination of great level 2 electrical experience and Australian made material.
Level 2 Electrician jobs in Sydney can be tough but we have the confidence and skill to undertake any type of job. Whether it's an underground cabling service or an overhead mains issue, we can get it done. We carry licenses to conduct all types of service work including metering and switchboard upgrades. We have a big responsibility when energising your home and usually double and triple check our work to make sure that once your home in Sydney is powered…... its stays powered for good!
For the local businesses in Sydney we can help with afterhours call outs and also annual tests and reports to ensure the safety and reliability of your business, clients and staff.
Our local Level 2 Electrician Services in Sydney are just one call away. Our clients love us for being efficient, punctual & educated in the industry. We've trained our staff to treat your homes and businesses with the utmost respect. We are confident that we can resolve your Level 2 electrical issues with no fuss, enabling you to get back to you day to day chores. With expertise in both domestic and commercial Level 2 electrical work, we can guarantee the best results in a timely fashion.
Our Staff stand out from the rest and are fully uniformed tradesmen for both professionalism and safety reasons. Our Uniform Consists of a long sleeve, high visibility Orange shirt & Blue Electrical Tradesmen Pants. Please feel free task our Crew anything you may be concerned about or alternatively call our office on 02 8107 9999.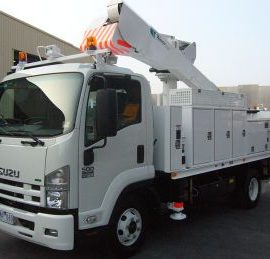 As Level 2 Electricians in Sydney we can offer you;
Point of Attachment Bracket Repairs
Installation of Over Head Service lines
Relocation of Switchboards
Installation of underground Service Lines
Electricity Metering and Segregation of Electricity for Dwellings
Consumers Mains Rewiring
Tiger Tail Installation
Earthing installation and testing
Electricity Audits for illegal bypassing
Electricity Audits for being over charged by Electricity retailers
Service Fuse Repairs
As A grade Electricians in Sydney we can offer you;
Switchboard Repairs & Upgrades
Power Point Replacements and Repairs
Light fitting installation and Repairs
Phone Line Repairs including NBN
Home Alarm Systems
Security and Surveillance Systems
Security lighting and sensor lights
Ceiling Fans
Home Ventilation
Safety Switch Checks
Testing & Tagging
Smoke Detector Installations & Repairs
Accredited Level 2 Service Provider Sydney
Need a Level 2 Accredited Service Provider in Sydney ? Abbreviated as ASP Sydney we work overhead service mains wiring, underground service mains wiring, switchboard upgrades and relocations and consumers mains upgrades grades and repairs. Our team of Sydney Level 2 Electricians will help you identify the cause of your power outages and discuss with you an appropriate strategy to ensure that there is an agreement on both price and quality.
Grade 2 Electrician Sydney Or Class 2 Electrician Sydney ….
Another term for which people call level 2 Electricians is Grade 2 or Class 2, Grade and Class are just synonyms for the word Level (when talking about electricians). The contractors abilities and qualifications are the same and vans/trucks that are stocked the same.
After Hours & Emergency Level 2 Electricians Sydney
After Hours Level 2 Electricians also mistaken with 24 hour or emergency Level 2 Electricians are not quite the same & here's how: When called for an after hours Level 2 Electrician in Sydney may not be a matter of urgency, it may just be the fact that your hours and the standard hours of operation in Sydney are different. Our Level 2 Electricians will often do electrical work after hours for people like nurses, factory/shift workers or people that travel long distances for work. So, if you fit the category and need an after hours Level 2 Electrician in Sydney call -02 8107 9999
What are the advantages of Using Our Level 2 Electricians Sydney ?
We don't only guarantee results; we also guarantee satisfaction.
The Level 2 Electricians and material we supply are of the best quality and is guaranteed
The installation of our switchboards and services to your property are to give you the best results
Lifetime
We offer to beat any written quote by 10% in Sydney . Contact us today for all your Level 2 electrical requirments